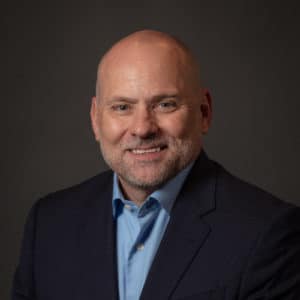 Altitude DocuShred is proud to be a locally owned and operated mobile shredding company built on an unwavering commitment to provide 100% customer satisfaction. Greg Miller, owner, and operator of Altitude DocuShred, brings with him over 14 years' experience in the shredding industry and expertise of the laws and regulations governing data destruction.
While working within the vast corporate structures of some of the nation's largest shredding service providers, Greg was discouraged by the lack of personal attention the larger companies were equipped to offer their customers.  So, he set his sights on creating a similar business with a new vision.  As a proud Colorado native, Greg launched Altitude DocuShred in his home state, with a mission to deliver unparalleled customer service to his fellow Colorado business partners and residents.
With operations solely in the Rocky Mountain region, we offer competitive, transparent, and easy to understand pricing. We ensure from the moment your Shred Professional arrives on-site, until your documents are processed through our brand new state-of-the-art Shred Tech mobile shredders, your confidential information is fully protected.
The approach of Altitude DocuShred is simple: We deliver reliable and secure business and residential shredding services, while elevating the expectations of the customer experience.
Greg Miller and his family live in Golden, Colorado. Inspired by the love of their two dogs, Midge and Kevin (both adopted from local animal shelters), Altitude DocuShred has a committed philanthropic focus on supporting Colorado charities helping animals in need.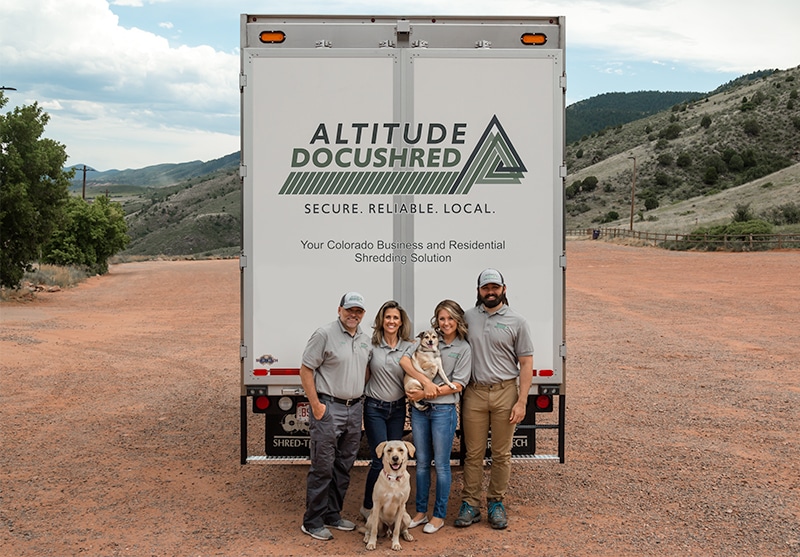 Meet Kevin, the official mascot for Altitude DocuShred!

Originally from Texas, Kevin was abandoned as a puppy, with no place to call home. Luckily, Kevin and his littermates were saved by a local Colorado rescue organization and were placed for adoption while in foster care in Colorado Springs.
Greg Miller, Owner, and Operator of Altitude DocuShred stumbled upon Kevin's story on Facebook. With heartstrings amply tugged, he and his family knew they had to meet him. Instantly falling in love with Kevin's goofy personality and loyal spirit, the Millers drove out of Colorado Springs that very same day with their 4-month old, golden-haired, brown-eyed best friend.
Today, Kevin is thriving in his new home. He is so loved (and yes, a bit spoiled) by his adopted family. His favorite pastimes include swimming in Clear Creek, playing seemingly endless games of fetch, chewing his oh-so-tattered toy collection (all sans squeakers after mere minutes), and testing his reach on kitchen counters when he thinks no one is watching.
When not busy with his many pursuits, Kevin loves helping his dad bring quality shredding services to Altitude DocuShred's valued customers. Greg Miller and his team strive every day to earn the trust and loyalty of our customers, just as we have earned Kevin's.
Visit "Kevin's Corner" to stay up-to-date on the latest trends, information, and need-to-know news in the world of document security.